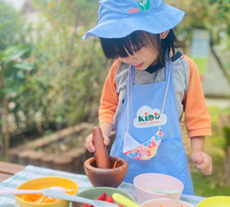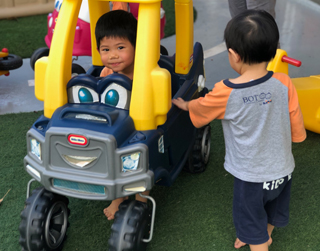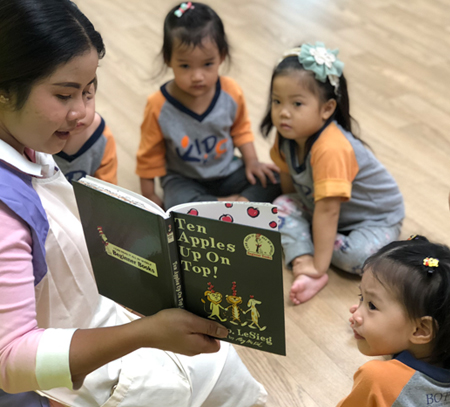 KiDO Nursery Daycare
KiDO Daycare aims to provide the BEST Care and Education for your little ones (i.e. 3months – 4 years) and a great service to mums and dads! We provide a safe, caring and stimulating environment where each child's individual needs are considered to ensure that they feel secure, happy and confident in order to develop essential early skills.
KiDO Daycare provides the ultimate care and education for the little ones, offering full and part time places. To determine the exact operating hours & services, please check directly with your preferred KiDO branch near home.
At KiDO Nursery we understand what is important to both parents and children, and our aim is to provide the perfect solution to any parent looking for childcare for their little one(s).
So whether you are looking to return to work, or whether you just want the little ones to have the best opportunities in their life, then come to KiDO Nursery and see how we can help!
Full Time Program: 5 days – Monday to Friday
Duration: Full Day
Suitable for working parents who are looking for full time care.
Part Time Program: At least 3 consecutive days per week, any days of the week
Duration: Full Day
Suitable for parents who prefer the flexibility of having alternate care, business owner family, or those with desires for only a few days of daycare services a week.
KiDO Preschool
KiDO Preschool is in essence a half-day service, suitable for parents who already have alternate care and wish to prepare your little ones for kindergartens.  Routines include 2 KiDO Active Learning Activities with snack, lunch, and a full nap before heading back home.

Full Time Program: 5 days – Monday to Friday
Duration: Half Day – morning until 14:00
The program is tailored for preschoolers, getting ready to enter kindergartens.  Young ones get to practice school routines such as getting up early, practicing social norms & skills, and undergoing other early childhood development elements in preparation for kindergarten years ahead. Teacher to student ratio is significantly higher than kindergartens.

Part Time Program: At least 3 days per week, any days of the week
Duration: Full Day
This option is recommended as a "light" start, committing only 3 consecutive days per week. Once closer to kindergarten, parents are recommended to convert to Full Time. This option is also suitable for parents who have high care flexibility and want their children to practice social engagement & daily routines, preparing for kindergarten days ahead.
KiDO Camp & After School
During school holidays, KiDO educate & entertain preschool & kindergarten kids while parents are at work.

Our goal is to provide the little ones a safe, worry-free place to have fun learning.  During school breaks, KiDO Camp offers the little ones fun-filled packages (from 1 to 8 weeks long).   Whether they are under local or international school system, KiDO provides full day KiDO Camp. Our services also include morning snacks, lunch, afternoon snacks, and dinner.  

Minimum enrollment period is 5 days. With longer commitment, price per day drops accordingly. Please ask for details accordingly from KiDO branch closest to you.